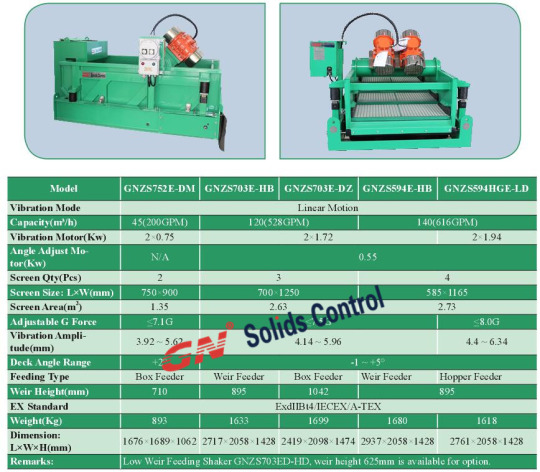 In this article, we will
mainly talk about GN shale shakers with different treatment capacities,
different types of Shaker Screen for customer option. 
1. GN Shale Shaker with different Treatment
Capacities.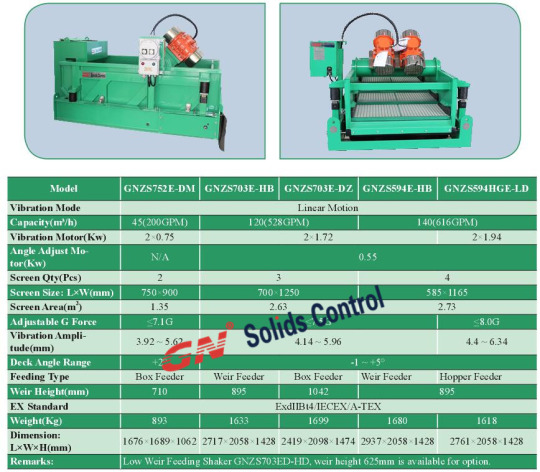 As decided by different drilling rigs and
well depths, the needed drilling fluid volumes are also different. GN's Shale
Shakers have different drilling fluid treatment capacities for customer option. 
2. GN Shale Shaker with different types of
Shaker Screen.
As the necessary part of 1 complete shale
shaker, GN has many different types of shaker screen with high quality and competitive
price for customer option. Besides, the shaker screens that GN manufactures
could not only be used on GN's shaker, but also could substitute most of the
screens made by other solids control companies on the global market.
If customer has the requirements for
substituting the other company's shaker screen by using GN's, it is just needed
to provide the specific dimensions, the mesh number, the original shape, and
the free samples could be sent for trying. The details are as below,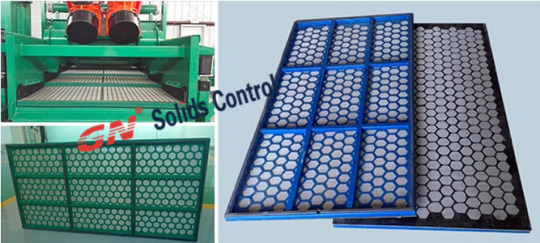 The steel frame screens are most applied to
the shale shaker. The screen frame adopts high-strength square steel tube welded
to multi-ribbed construction. They are sturdy and reliable. The screens are
constructed with 2 or 3 stainless steel layers bonded to a steel support plank. 
2.2. GN Pyramid Screen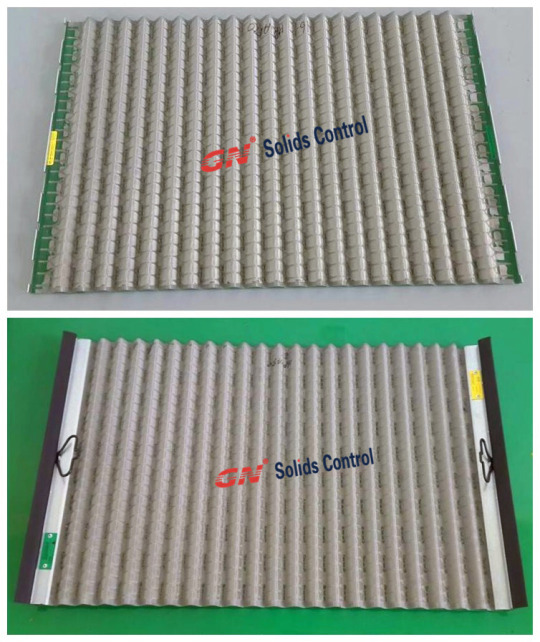 This type of screen is the replacement
product of flat screen. The effective area is 125% to 150% of flat screens.
Without changing the construction of shakers, the using of the screens can
improve the quality of drilling fluid and increases the production. Screen has typical mesh cloth that appears
regular waves. And it can be mounted on suitable shaker by hookstrip or
wedge-shape fastening device. As compared to flat screens, this screen has
higher treatment capacity by reason of more useful area.