A Customer from Singapore Came to GN Solids Control to Test GN                           Shale Shaker before Deliver
GN Solids Control  is a leading solids control company specialized in designing an d manufacturing solids control system&equipment and drilling waste management system&equipment. Shale shaker, as the primary and indispensable stage of solids control equipment, how it performs will bring a great impact on the further processing of drilling mud, and even decides whether the complete solids control system will success or not.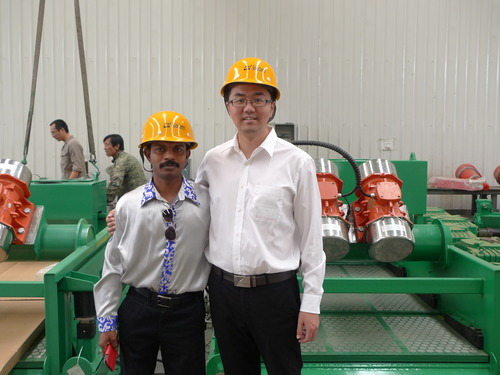 Last Sunday, one of our customers from Singapore came to China for a check on the GN shale shaker he has purchased before delivery. Being accompanied with for this business trip is a real benefiting experience. We have arranged him to GN Factory for two objectives. The first one it to make a complete presentation on GN product and project she has designed and build for more than 60 countries all over the world. The second objective is to test GN shale shaker to assure him before delivery. It is glad to say that both of the two objectives has been achieved. Firstly, the customer showed great interest in GN products and proposed many a questions during the presentation. And then we took him to our workshop and tested the shale shaker before him. Definitely, the shale shaker operates excellently during the test, and the customer was extremely satisfied with it. After he came to the hotel, he reported the testing results to his office and the balance was payed.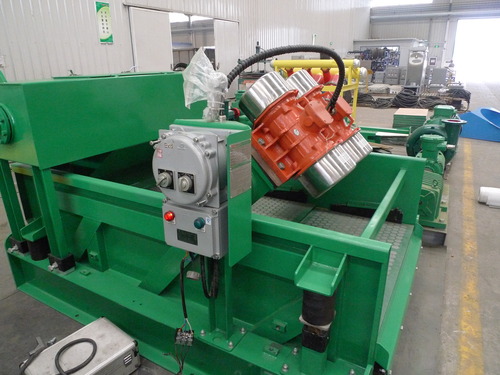 Actually, GN shale shaker has the following benefits:
1. Shaker deck bottom(screen bed) adopts ss316L, which is more stronger and anti-abrasive, thus the shale shakers will enjoys a long service life.
2. The whole shaker deck enjoys a better stability after heat-treated, thus it can operates for a long consistent time under high G force.
3. The shale shaker adopts patent tighten sealing of shaker and wedged locking system of screen, so it is faster and easier to get screen replaced.