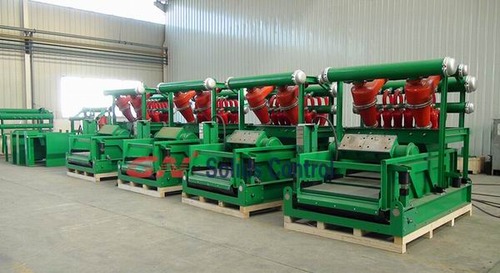 GN set an branch in Americal last year with a 3000 squire meters ware house to stock shale shaker, mud cleaner, decanter centrifuge and pumps. We will have stock for standard equipments in houston normally like bellow:
1) 500GPM capacity shale shaker with 3 or 4 decks. IECEX certified vibrator motor and control panels is availeble, 7.0G force, 2×1.72KW vibrator motor
2) 1000GPM capacity mud cleaner with 2 no. 10 inch desander cone and 12 no. 4 inch desilter cone. Bottom shaker normally 3 or 4 decks panel same with above shale shaker specification
3) Centrifugal pumps for feeding  mud to desander desilter cones, normally 1000GPM mud flow capacity with 30-35m lift IECEX certificated electrical motors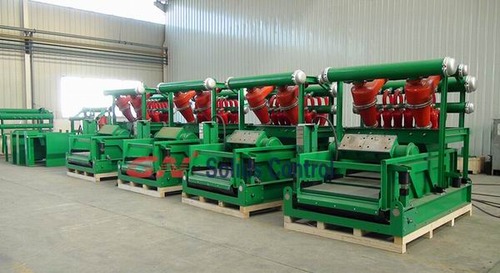 4) Mud agitators from 5.5-22kw powered with impeller and shaft for stock
5) Mixing pump and mixing hopper for mixing new mud purpose, normally 1000GPM mud flow with IECEX certified electircal motors
6) Decanter centrifuge for oil and gas drilling with middle speed or high speed rotation. Max 3200 RPM for bowl speed and 2-7 microns separating size, duplex stainless material for bolw and screw
7) Big bowl centrifuge for oil and gas drillilng, 400-500GPM mud capacity, 2500RPM max speed, deplex stainless material for bowl and screw
8) Screw pump for feeding GN decanter centrifuge for drilling waste management project
9) Stardard spare parts for shale shaker, mud cleaner, decanter centrifuge, pumps and pipe connections
GN Solids Control is one of the proffessional solids control equipment and drilling waste management equipment manufacturer, please contact GN freely for inquiry or help.