Happy New Year 2022! Everyone!
Congratulations! 2 sets of 1000GPM Drilling Mud Solids Control System from GN Solids Control are on the way to our Shanghai Customer.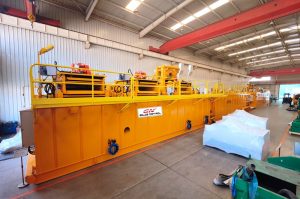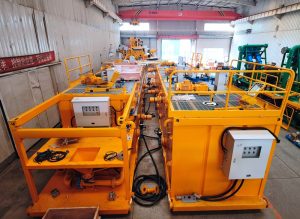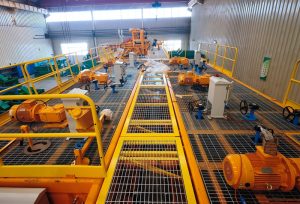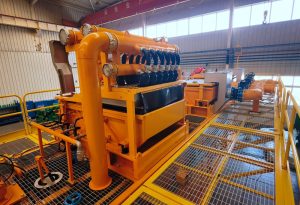 As you can see from the picture that those Shale shakers, Mud Cleaners, Centrifugal Pumps, explosion-proof lamps, Mud Tank, they are all brand-new! Indeed, it is customized! You only need to fill a form, which is a questionnaire about the detail of material or waste you deal with and other relevant questions. Then, we will design a unique solids control system for you according to your requirements and situation. Notably, our system is comprehensive enough to give you a one-stop turn-key solution. So, what you need to do is just wait!
Here, what you cannot see are GN Jet Mud Mixers, Agitators, Mud Guns and GN Submersible Slurry Pump. For different situation, we will prepare different equipment for you.
As the leading manufacturer of solids control & Waste Management equipment, GN Solids Control has been working with many big brands: like Baroid, Baker Hughes, EMEC(Egyptian Mud Engineering and Chemicals Company), Akros(No.1 Drilling Fluids Company in Russia), SL Group(Top Argentina Solids Control Service Company), COSL(China Oilfield Services Limited), Greatwall Drilling Company, Gazprom from Russia, Eriell from Russia, Burgan Co. for well drilling from Kuwait, EDC(Egyptian Drilling Company), JOHN ENERGY from India and Drilling Technologies from Italy.
Our Mud Recycling system is widely used in many different fields: Trenchless HDD(Horizontal directional drilling) Project, Bored Pile Project, TBM(Tunnel Boring Machine) project, Diamond Drilling, Water Well Drilling, CBM(Coal Bed Methane) Drilling, Geothermal Well Drilling and so on. Besides, there are skid mounted, trailer mounted and hydraulic jackup mud tank for you to choose. If you are interested, please feel free to contact us: Hebei Guanneng Solids Control Co.,Ltd. Probably, we will tell you more interesting things.
Happy holidays to you and your loved ones! Wishing you a Happy New Year!