GN Solids Control is a world famous company and brand in the solids control and waste management industry. Now its business range spanning from shale shakers, mud cleaners, decanter centrifuge, cutting dryer, vacuum degasser and so on. GN could be your one stop shop in the solids control and drilling waste management area. Its product application covers from oil and gas drilling, HDD and CBM drilling, bored pile and TBM drilling.
Today I will introduce two more naming rules to you, mud gas separator and screw conveyor. As these two products are widely used in the oil and gas drilling system, there are more and more customers showing their interest in them. So understanding the naming rules is very important and could help you select the products effectively and efficiently. Let's start with the mud gas separator: GNZYQ1000A,GN means the company name in short. ZYQ means thename of mud gas separator in Chinese in short. 1000 means inner diameter of the mud gas separator is 1000 mm.A means this product is the first generation, and in future, GN will make more upgrades and improvements for the mud gas separator, there will be B, C etc. and more versions coming out. The mud gas separator is also called "poor boy degasser" which means it's more economic than the vacuum degasser, but it's just working under the mechanical crashing power to separate the cut gas from the mud without the vacuum pump.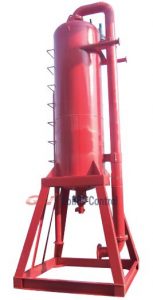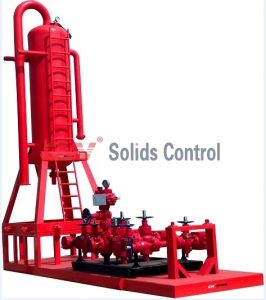 Next let's go to the screw conveyor: GNSC14A-24,GN means the company name in short, SC means the product name screw conveyor in short.14means the diameter is 14 inch. A means it is the first generation. 24 means the length of the screw conveyor is 24 feet. Screw conveyor is widely used in the drilling wastemanagement system to transfer the cuttings for final disposal.
That's the basic introduction of the naming rules formud gas separator and screw conveyor. Hopefully it will be useful to you.We will try our best to assist your business to be successful. Welcome to visit www.gnsolidsamerica.com and please send your inquiries to USA@gnsolidscontrol.com