Hebei GN Solids Control Co., Ltd is the top
manufacturer of solids control equipment in China. It is the first API
certified, and until now it has been certified by DNV CE, and Russia TR&TC.
With about a decade's fast and stable development, Hebei GN Solids Control Co.,
Ltd has exported to over 60 countries with a famous and international brand GN
Solids Control achieved which targets the middle and high end market. In 2015,
GN Solids Control set up the first USA-based solids control company owned by a
China's manufacture in Houston. Starting from solids control equipment for oil
and gas drilling, GN Solids Control already extended the application to other
kinds of drilling project such as HDD, CBM, Tunneling, Bored Piling, Water well
drilling, Geothermal drilling and has designed the standard models of economic
desander unit mainly for bore piling and mud systems for HDD, CBM, and
Tunneling.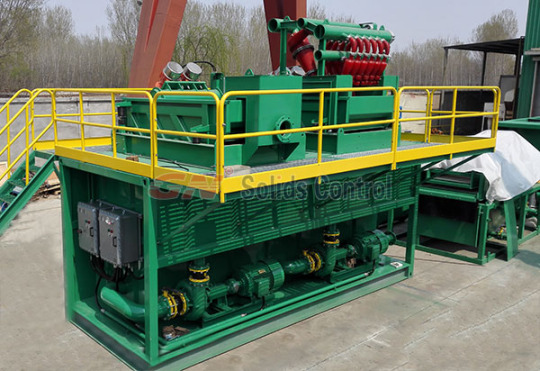 Similarly, the treating equipment in both
desander unit and mud system are generally shakers and cones. While, the
quantity of the treating equipment depend on the treating capacity required by
the customer. Different size of cones can separate different size of solids.
The 10'' cones usually separates solids over 0 microns, the 4'' cones usually
separates solids over 20 microns. The different thing is that the mud system
includes mud mixing device.
GN drilling mud shale shaker is the primary solids control
equipment, normally used to separate solids upper 100 microns depends on the
shaker screen mesh it used.The mud cleaner is a combination of desander and
desilter, with a downstream shale shaker for drying solids under the
hydrocylones.The desander gives separation of upper 40 microns sands, and the 4
inch desilter separate silts upper of 20 microns. So the mud cleaner normally
work as the secondary and third phased solids control for drilling mud.