1.Malaysia slop oil separation project introduction
1.1 Slop oil treatment design capacity requirement:5m³per hour.in put parameters:Oil: 10 – 60%,Water: 40 – 90%,Solid: 5 – 20%.
1.2 Weight & Height:Weight & height of machinery and container to comply with regulations set by Malaysia's Road Transport Department.All equipment system needs to be in containerized
1.3 Sub-total of pre-treatment & heating module unit,Sub-total of sludge separation unit,Sub-total of miscellaneous items.Technical Standards: British/ASME Standards
Electrical Standards: MS IEC 60038 (to comply with Suruhanjaya Tenaga) ATEX Explosion proof Zone 1 to be mobilized into Oil & Gas refinery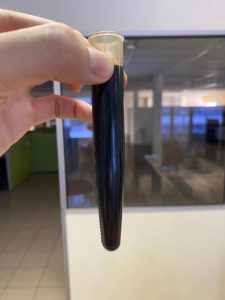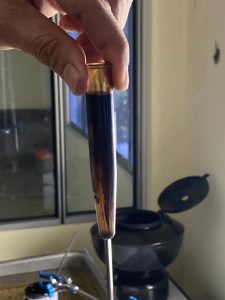 2. Main separation treatment process of GN oil sludge treatment system
Main separation treatment equipment of the oil sludge treatment system is the three-phase decanter centrifuge GNLWS364-VFD. Its operation is based on the principle of sedimentation, that is, solid particles with specificliquid weight precipitate in a predetermined time. This principle can also be applied to two immiscible liquids with different specific gravity. When the material enters the high-speed rotating drum, the material rotates synchronously with the drum. Because of the different specific gravity, the centrifugal force is different. The solid particles with the larger specific gravity are subjected to the greatest centrifugal force, followed by the heavy phase liquid (such as water) and the light phase liquid (such as oil). So the centrifugal force is becoming less from outside to inside according to the magnitude of centrifugal force. A concentric solid layer and two liquid layers are formed. Solids are pushed out by the screw conveyor, and liquids are removed from theirrespective nozzles. Therefore, the application of three-phase decanter centrifuge can not only separate the solid in the material, but also separate the two-phase liquid with different specific gravity in the material, that is, Solid-liquid-liquid separation can be achieved.