GN is joining the Petro India exhibition in New Delhi, from the very start, GN have done very good in India market, thanks to all the support from clients there, we keep growing up our business. Though the market is not going very well, still we get a lot of potential there.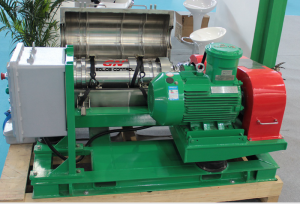 The exhibition is in
4th-7th December,2016
NEW DELHI, INDIA
http://www.petrotech.in/
GN booth number is E13A, area is 15m2
This time we will bring a small centrifuge GNLW223 and some shaker screens. With updated model, a small sparrow showing the whole picture of the birds. With duplex SS bowl, tungstun carbide tiles screw protection, ceramic ring protection for solids discharge.
So GN keeps research and develop the best technology to manufacture top quality shaker screens for our clients. GN is able to make around 8000 PCs of shaker screens every month.


GN Solids Control can make different type of screens like:
Hook strip flat screen
Steel frame screen
Composite frame screen
Pyramid screen
Hook strip soft screen
Any replacement for other brand shale shakers:
Replacement screen for Derrick Shaker
Replacement Shaker Screen for MI-Swaco Shaker
Replacement Screen for NOV Brandt Shaker
etc.
Welcome to visit our booth and have more information there.