If you have some good products like them, and have a little lower price, I mean not a big price gap but not in good equipment condition, quality, you will have perfect market. A lot of clients keep telling us this same story, and that is how it works, when you have a good product, and fair price, it works.
1)    GN Solids Control build the decanter centrifuge with best material for not only performance but also durability. The bowl of the decanter centrifuge is Duplex stainless steel made from centrifugal casting. The screw inside the bowl is made from Stainless steel with reparable Tungsten carbide tiles for protection.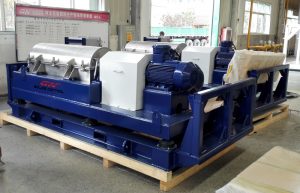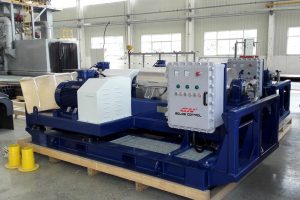 2)    High Speed and good balance: Because we use the most advanced CNC machines to process the parts for the centrifuge, and also GN is one of the few companies who has 3 stage balancing technology, include middle speed dynamic balance at 1800RPM and high speed dynamic balance at exactly the centrifuge operation speed.
3)    Cost effective, we never make the lowest price centrifuge
GNLW363CG is most popular model of centrifuge for drilling fluids solids control. Every year, GN make over 100 sets of the 14inch decanter centrifuge for the oilfield solids control and waste management. GN Solid Control just complete several solids control decanter centrifuge with feed pumps for Latin America oilfield Service Company. Those centrifuges are the GNLW363CG premium decanter centrifuge with 14 inch bowl. The speed of the GN 14 inch decanter centrifuge is up to 3900RPM, normally is 3200RPM for drilling fluids solids control.
This time one client from Latin America purchased 2 units centrifuge, for solids control. We keep many centrifuges in stock, which make the delivery time very short even with the nearly 2 month sea shipping.