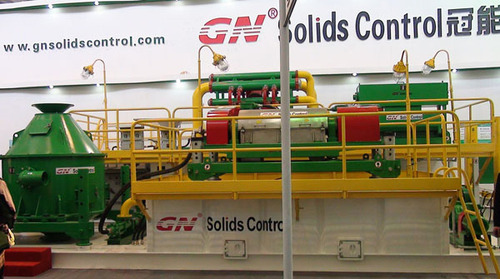 OTC 2014 falls on 5-8, May, 2014, it is one of the most important oil gas event held in Huston, TX, USA. As in previous years, GN will bring heavy machine and demonstrate the actual Solids Control Equipment to the world buyers.
GN Solids Control (China) together with GN Solids America (USA) will attend the exhibition but in separate booth:
Reliant Arena 9241 (320SF) – GN Solids Handle (China)
Reliant Arena 10147 (190SF) – GN Solids America (USA)
Solids Handle Equipment at 2014 OTC
1) VFD & PLC manage Decanter Centrifuge – GNLW363VFD
2) Big bowl Big Volume Decanter Centrifuge – GNLW553VFD
3) High G Dryer Desander
4) Vertical Cuttings Dryer
5) Shale Shaker Screen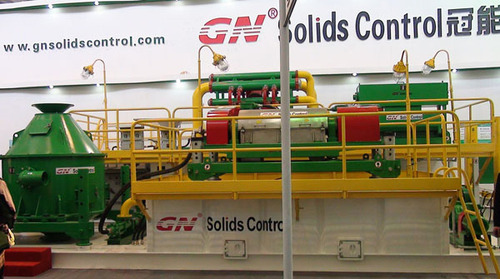 GN Solids America wholly held by GN Solids Manage is in operation with sales office, warehouse inventory and after sales service. If you would like to have a visit to the Houston Office during the show, please email us to request the meeting, and now Vacuum Degasser is 30% discount OFF for sale, if you have any question please contact us.