Different
customers have different requirements with the desander, like different
treatment capacities, different configurations and so on, in this article we
will mainly talk about the different types of desanders made by GN Solids
Control Company for customer option. 
1. Firstly we will
talk about the different options of treatment capacity with the Desander. 
As we know, the
main part of 1 desander is the hydrocyclone. For GN's desander, each
hyrocyclone is 10inch and the treatment capacity is 120m³/h. So the quantity of the hydrocyclone is
optional based on customer's requirements. Such as below,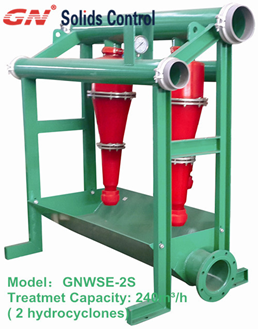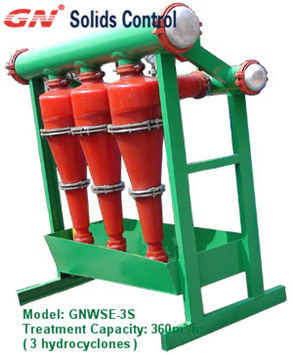 2. Sometimes, the
customer needs compact structure as limited by floor space but complete
functions, GN could also provide different corresponding configurations for
customer option, the details are as below,
2.1. Desander
& Shale Shaker AIO (all in one) machine.
The desander could be
combined together with different types of shale shaker.
·For the Oil & Gas Drilling with small
rig, CBM drilling, HDD, water well drilling and so on, customer could choose
the desander combined together with a mini shale shaker to get an economic
choice and acceptable drying solids;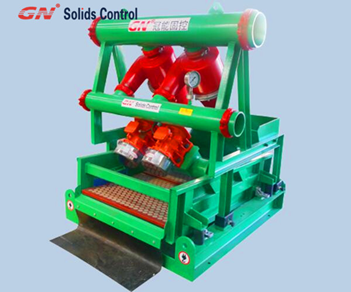 ·When customer needs the big treatment with
compact structure, like for the Oil & Gas Drilling with big rig, large HDD
rig, Tunneling Boring Machine and so on, the densander combined together with a
big shale shaker is available.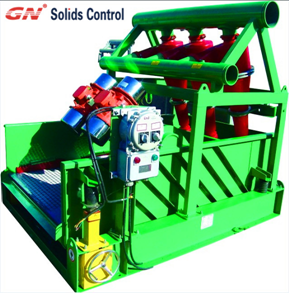 2.2. Desander
& Desilter & Shale Shaker AIO (all in one) machine
As we introduce it
before, this machine is also called "Mud Cleaner". Different types of desander,
desilter and shale shaker are combined together and many different
configurations are gotten for customer option. The details are as
below,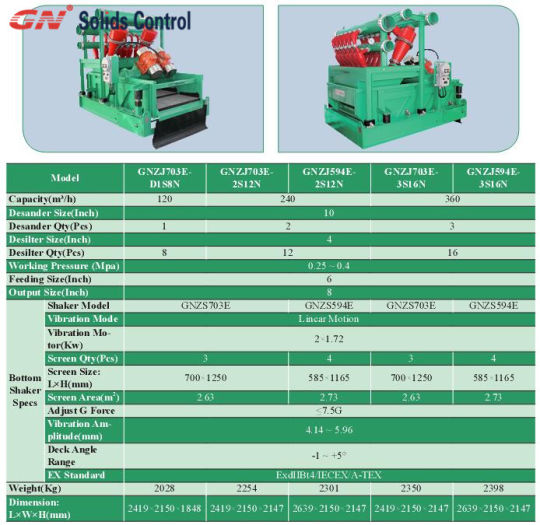 Besides, while the
3 equipment are combined together, but they all work independently and the
desander and desilter are demountable when customer only needs the shaker.
If
you want to know more about GN Solids Control, welcome to visit GN's website
and contact us. http://www.gnsolids.com/