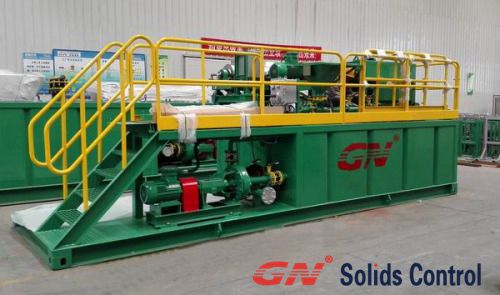 Hebei GN Solids Control Co., Ltd
has many years of experiences in solids control field for oil and gas drilling
and has developed fast and stable in a few years. Now it has the ability to
design and manufacture mud recycling system for HDD drilling, CBM drilling,
geothermal drilling; desander unit for bore piling, TBM;
solids removal unit for other kinds of drillings. Recently GN delivered 2 sets
of solids removal unit to a South America drilling contractor. South America is
one of GN's main markets where many sets of GN decanter centrifuge are
operating such as Brazil, Argentina.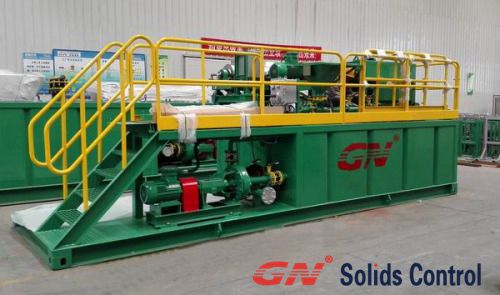 The solids removal unit has 2 phase
treating machines. The 1 phase is GNZS752 shale shaker with 2 panel screen which renders a
capacity of 200GPM. It is used to remove coarse solids to lower the abrasion
for the second phase treating machine, and also to enhance the treating
capacity of second phase machine. The 2 phase machine is GNLW223 decanter centrifuge with
small bowl but high speed to separate fine solids out.  Also there is mud mixing device. After
treated by the decanter centrifuge, the mud will be clean enough to be mixed
with chemical so that it can return to the drilling rig for the recycling
usage.
 With the support of GN Solids Control
Argentina service support center, and the facility in Houston, Texas, GN Solids
Control is able to provide South and North America market client with fast
delivery and fast response for after sales services. Normally GN will recommend
the operators to keep a minimum stock of spare parts for its regular
operations. For the first time commissioning of the solids removal unit is free
of Charge from GN Solids Control within limited time, clients only need to
offer the flight tickets and accommodations. During the commissioning, GN Engineers
will also train up the clients engineers for the solids removal unit operation
and maintenance.
Related Arciels: