In this article, we mainly introduce the different types of centrifuge
that manufactured by GN Solids Control. Now we will classify the decanters
based on different features. 
1.     
Treatment Capacity
Based on the treatment capacities, GN could manufacture 5 different decanters.
The capacity is from minimum 40GPM to maximum 484GPM, which could meet the
requirements from customers in different industries. The details are as below,

2.     
Centrifuge Speed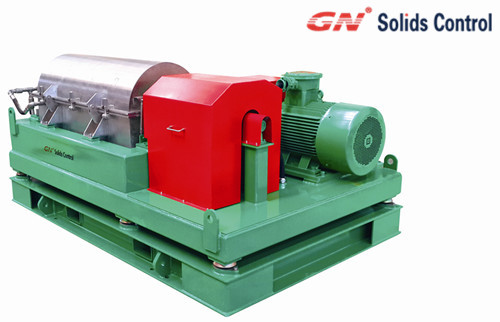 Based on the centrifuge speed, GN has 2 different choices for customer
option with each type of centrifuge.
l  Fixed Speed: the
speeds of drum and helical pusher are fixed and could not be changed by
customer;
l  Variable Speed: the
speeds of drum and helical pusher are variable and customer could chose and set
the speed according to requirement. It will be very convenient for the customer
and also helpful for improving the work efficiency.
Like the Model GNLW223 centrifuge, the speed could be 3800RPM or
0~3800RPM. 
3.     
Configuration
With each type of centrifuge, GN also has the standard configuration and high
configuration for customer option. Actually both of the 2 configuration's
centrifuge, Here GN are committed to good quality and perfect performance. 
Compared with the centrifuge with standard configuration, the
centrifuge with high configuration will be much better on some aspects, such
as,
The former drum is made from S304 stainless steel by centrifugal
casting;
The latter drum is made from Duplex 2205 stainless steel by centrifugal
casting, the ram material is better;
As we know, the bearings are 1 of the most important parts with
centrifuge and its quality will influence the work performance directly. DN
adopts the bearings from world famous brand for both of the 2 configurations:
The former bearings are from NSK/FAG;
The latter bearings are from SKF.
In the next article, we will introduce the key features about GN's
centrifuges, please stay tuned.
Finally, if you
want to know more about GN Solids Control, welcome to visit GN's website and
contact us.