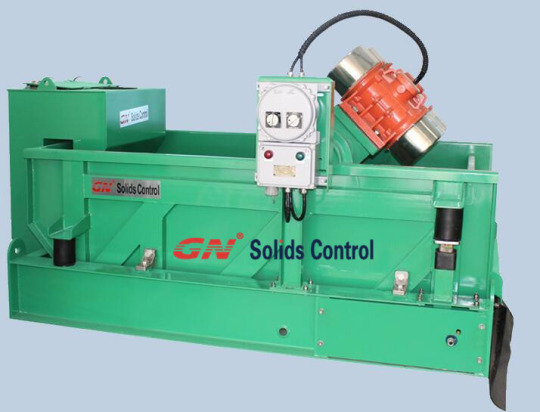 With the
development of drilling technology, and the idea promotion of environmental
protection and cost saving, GN Shale Shaker has been more and more widely used in
drilling industry for cleaning the drilling fluid. GN Shale Shaker widely
services the global customers like from Oil & Gas Industry, HDD & CBM
industry, with the customers of HALLIBURTON, BAKE HUGES, SCOMI TOOLS and so on.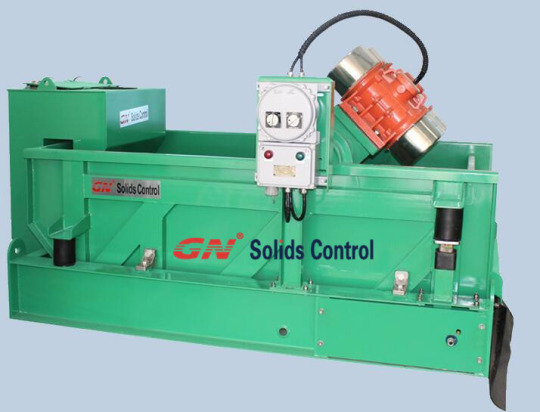 Drilling fluid,
known as the mud, has several different functions to drill an oil or gas well,
including subsurface pressure control and cuttings removal, which also reduces
the friction between drill bit and the wellbore. 
When the Drilling rig is
working, the drilling cuttings that chipped away by the bit goes into the
drilling fluid and its technical parameters like density, viscosity and special
gravity will be changed and could not meet the drilling's requirements,
seriously the Well Kick or Well Blowout could be happened. 
The drilling fluid circulated
the cuttings to the surface, as the sizes of cuttings in the drilling fluid are
different, in order to promote the treatment efficiency and effect, usually the
cuttings needs to be separated out by adopting multiple-stage separation. The Shale
Shaker is matched together with the Desander, Desilter and sometimes the Decanter
centrifuge is also equipped, to treat the drilling fluid and recover its
physical properties. 
Normally the Shale Shaker is
used as the 1st-stage drilling fluid purification equipment. It is mainly used
for screening out the big size cuttings like over 100μm. The working principle is as below,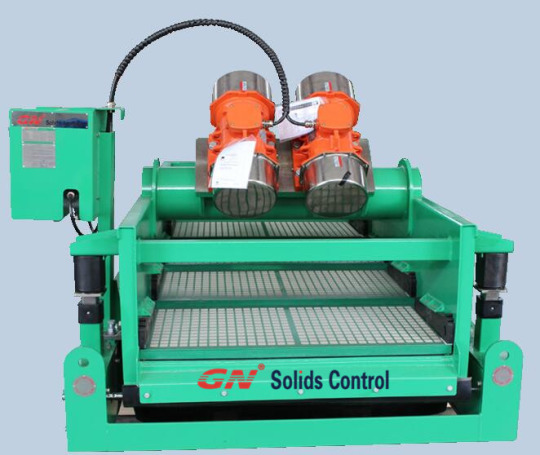 1.     
The
fluid pump circulates the fluid from the fluid pit to the Shale Shaker;
2.     
There
are vibration motors installed on the Shale Shaker. The motors produce shaking
force and the fluid moves on the Shaker Screen.
3.     
The
big size cuttings could not go through the Shaker Screen and are discharged.
The treated drilling fluid will go to the next-stage for continuous cleaning. 
Based on the different requirements of customers
from different industry, GN could provide the standard shale shakers and
customized ones for customer option. Such as different treatment capacities,
different types of shaker screen, different combinations of Shale Shaker with
Desander or Desilter, Desander and Desilter together.